Steve Jobs once stated, "Technology alone is not enough." After he purchased Pixar—a relatively small computer graphics company—he developed an unconventional workspace that supercharged collaboration and teamwork. This decision enabled Pixar to become the world's most successful animation studio. The rest is... as we say, "how history was made!"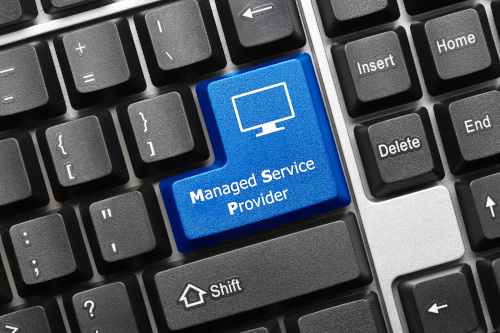 Here's another case study. Google spent millions of dollars during the early years gathering data on how the best teams operated. Contrary to their earlier assumptions, the perfect mixture of personality types, skills and backgrounds were not the primary factors in creating the ideal team. And what secret did they ultimately discover? The top teams of every business consist of people who listen to one another and create an environment of "psychological safety."
It may be a cliché, but it's still true. Teamwork makes the dream work. Internal collaboration is always to be preferred over turf wars and the toleration of siloed department heads. SUURV stands ready to join your existing technology team, reimagine operations, and strengthen your business. Brainstorming, troubleshooting, creativity, and fostering a culture of teamwork are hardwired throughout our company, top to bottom. These are our most important values.
We love to work with IT Teams. Technology is important to your company and SUURV understands the critical role this plays. We will be your advocates to help management understand the value of the dedicated skills you provide. In some companies, management is often critical of the IT department's performance. Awkward questions like: "What have you done for me lately?" and "How many tickets did you close?" are all too commonplace. Rarely do people see the late-night support you provide, and the time spent to fix a minute detail that prevented a server from crashing. We say proudly, "We've walked a few (million) miles in your shoes."
Furthermore, few people understand how challenging it is to stay ahead of the game while technology continues to advance so rapidly. Constant research, beta testing software, determining update(s) compatibility, tricky registry entries and database updates, coding, scripts, Beatrice forgot her login credentials, Max clicked an email link from the Ukraine...
FULL STOP!
No single person or small team can keep their heads above the water in this fast-paced environment. You need help, and SUURV stands ready to serve. We can transport you to where you need and desire to be... shoutout to Trekkies everywhere. SUURV offers nationwide IT support, and we would be privileged to support your team. Allow our experts to add capacity to your internal staff and ensure that all your IT initiatives are achieved. That's what we call a "slam dunk," which is rare without team support!
How Can SUURV Help You Now?
Let's being with our first-class help desk. Here, we alleviate the lower-level tasks that drain the capacity of your current staff. Next, we support the strategic initiatives you may have sketched on an old whiteboard during the last staff retreat. Whatever happened to those brilliant ideas anyway? Perhaps...
Someone was on vacation.
Another was sick.
He/she feared a server crash.
No one had the expertise.
Trust your gut. Fight the resistance. Light sabers are optional. Call SUURV for backup. We can support your business by initiating the project discovery research, building a scope/statement of work (SOW), overseeing the project's execution, and pivoting on a dime where necessary. You will have access to our experts at an affordable and predictable monthly cost.
While there are additional services we provide, the following shortlist describes some of the ways we can save your company time and money.
Help Desk tickets
Workstation setup
New server & server upgrades
Basic security assessments
Corporate IT compliance audits
Email and data migrations
NAS and SAN installs
Implementing identity management
Conferencing and hardware installations
Small onside projects